Ridge Area Arc Board of Directors
Victor Divietro
Chair
Victor joined the
Ridge

Area Arc board in 1998 and has served as board chair from 2002 to 2015 and again from 2018 to present.  He was named the Arc Volunteer of the Year in 2014.  He has a tremendous passion for the Arc and the consumers they serve.  He is a partner and co-owner of Waypoints Financial in Sebring, Florida.
William Allbritton
1st Vice Chair
William Allbritton is a long-time Highlands County resident and the proud father of local firefighter Keegan Allbritton. He is currently Vice President at MIDFLORIDA Credit Union and chooses to care for his local community by serving on both
Ridge

Area Arc Boards.
Jeff Roth
2nd Vice Chair
Jeff Roth has been married to LaNita Roth for 30 years and the two have two children, Rori and Noah. Jeff  has learned through his Christian faith that you are blessed in service to others so he chooses to serve on the Arc Board of Directors because he is passionate about the cause.
Tom Nunnalee
Treasurer
Tom Nunnallee is a Highlands County native. He is originally from Avon Park and now lives in Sebring.  He had a 21-year career in the United States Air Force.  He practiced law in Sebring for 18 years and is now retired.
Mary Brown
Secretary
Mary Brown was born and raised in Cocoa Beach, Florida. She married her college sweetheart Attorney Steve Brown 40 years ago and the couple has two boys. Mary left her banking career years ago to be in a supportive role to her husband and family and to act as a liaison to groups in the community she feels passionate about helping. Mary has served for several years on both the 
Ridge

 Area Arc Board of Directors and the Foundation Board of Trustees.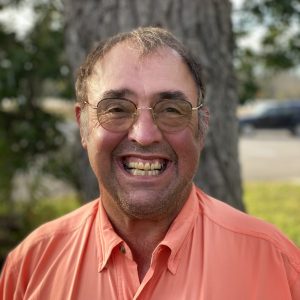 Ralph Myers
Advocate Liason
Ralph is originally from New Jersey and moved to Florida at age 7. He has been a grounds maintenance worker at South Florida State College for 33 years. Ralph is a volunteer firefighter with West Sebring Fire Department, a Special STARS athlete, and is a past president of Aktion Club of Highlands County.
Tanya Cannady
Tanya has been a Highlands County resident for 50 years and is currently employed by the Highlands County Board of County Commissioners as the Business Services Director. I am a Certified Public Accountant and Certified District Manager. I was formerly employed as Finance Director and General Manager of Sun 'n Lake of Sebring Improvement District.  I have 2 children, Seth 24, and Allie 20.  As a long-term resident and leader, volunteering my time as a board member will allow me to offer my knowledge and experience that could make a difference in the lives of others that may not have a voice of their own.
Melissa Blackman
David Schumacher
David Schumacher was born and raised in Sebring. He is married to Mary Schumacher for 15 years and the couple has two boys ages 14 and 6. David is an attorney and the general counsel for Sun 'n Lake Improvement District. David serves on both the Ridge Area Arc Board of Directors and the Arc Foundation Board of Trustees.
Ridge Area Arc Board of Directors Testimonials
"I serve Arc and advocate for individuals with intellectual and developmental disabilities because of a local family, the McGowans who had a son with disabilities. Their friendship prompted my mother to be involved with the Arc and after she passed I wanted to serve in her honor."
"It is important as a Christian and member of a community to serve where you feel a passion for the cause and see an opportunity to make a difference.  I think it important to be a voice for those whom may not be effective in advocating for themselves."
"I serve Arc consumers and the organization because I believe in the work of Arc and the need for people with intellectual and developmental disabilities to have access to specialized programs that can build confidence and skills in our consumers. And Arc provides exactly that – we need this organization for our community."