Custom screen-printing and embroidery!
Screen Printing
Screen Printing and Embroidery
Ridge Area Arc established the Screen Printing Department in 1999 to provide quality textile printing to the Central Florida area, at a competitive price. Screen-printing revenue supports our ongoing programs and provides limited new and different work experiences for the consumers. While not participating in all functions of the printing process, Arc's consumers do assist in the preparation of the shirts for printing, the placing of the shirts on the dryer, and in the preparation of the shirts for shipping.
Arc's Screen Printing Department offers all services necessary for creating your designs and printing on the garment or accessory of your choice. Our in-house graphic artist is extremely capable of designing graphics to meet your needs, whether it be bold and shocking, subtle and discreet, and everywhere in between. Examples of some of the designs are shown below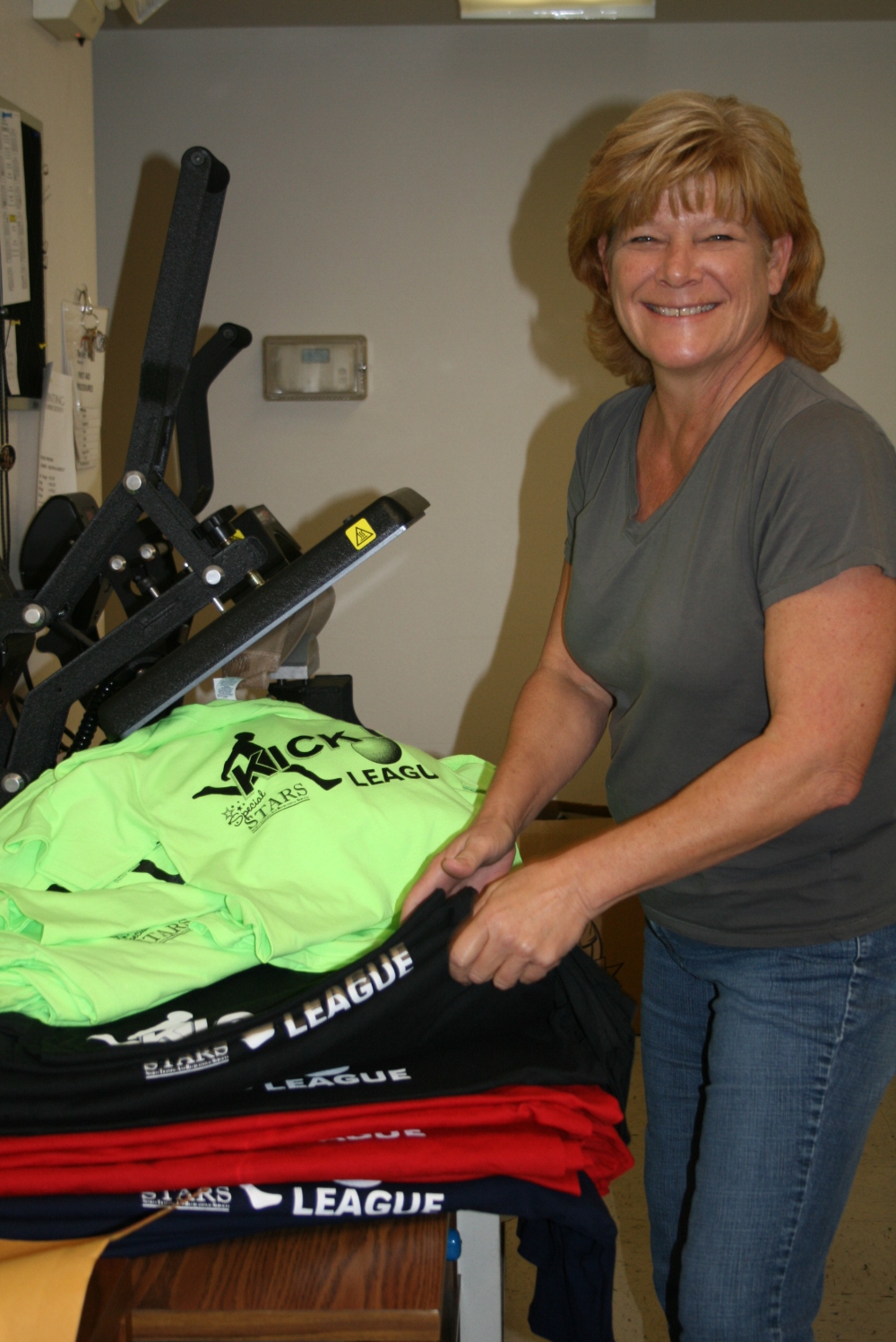 Ridge Area Arc's Screen Printing has won the People's Choice Award for Highlands Today and the Reader's Choice Award for the NewsSun.

Ordering
Ordering custom screen-printed and embroidered items starts with a phone call or e-mail.
Phone: (863) 452-1295, ext. 145
They will gladly prepare a free quote, generally the same day, giving you price quote and estimated delivery date.
Specials
Ask about specials, such as their "School Special" pricing, and sports team's specials.